---
---
Sermons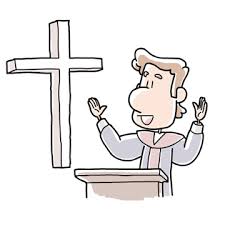 Click on the following sections to find out more information.
Quarterly Message
The quarterly message is found at the beginning of the newsletter.
Sermon
July 7, 2019
June 30, 2019
June 16, 2019
---
July 7, 2019


By Rev. Dr. John Pentland
Via Together We Worship
One of my favourite theologians says that sin is choosing to stop learning. Sin is choosing to stop learning. I like this definition of sin. When you say that you know it all or that you're not open to learning something new, you're closing yourself off to possibilities. Sin is choosing to not learn anymore.
Each of us have had good and bad invitations in life to learn or not and the opportunity is ours. My experience in life is even the bad things that have happened to me have been the greatest teachers. For example, what did you learn when perhaps you didn't get the job you applied for? What did you learn? What did you learn when the relationship you were in broke? What did you learn when someone you loved died? What did you learn about parenting when you became a parent? Or what did you learn about the book or the movie that you saw? I think we learn a lot when we pay attention to life and life really is a journey and life really is saying, 'what did I learn about what has taken place?'
I wrote a piece this past year for the Globe and Mail, the national newspaper about an experience I had and what I learned. I certainly didn't expect to learn what I learned and I want to share some of that with you. So this was first published on March 4, 2019. Here's what it is:
As a minister in the United Church of Canada for 30 years, I've seen many kinds of suffering and sorrow. It's a privilege to help people when they work through their suffering. Life wounds each of us and suffering is part of the deal. Now it was my turn for the darkness. Suddenly the news stories of opiate abuse had a real image, it wasn't a faceless stranger in a dark back alley. It was me, at 58 years old, living in a comfortable house supported by family and friends. "Are you addicted?" my doctor would ask me at each visit. I shook my head and answered "No, addiction? Not me, that's someone else." I said. As I said this, my inside voice was mocking me, your mind says no, but your body says yes.

It took me many months to admit and recognize this reality. Not because I was embarrassed, or I was hiding something but rather I was ignorant. I was ignorant of my body, I didn't know, I wasn't listening. I wasn't listening until my journey of withdrawal began. How did I get to this place you ask. Innocently, like many people who need pain relief. About 18 months earlier, I had noticed a shift in my walking. A pain in my hip, my back, my legs ached. I couldn't function, I was a mess. After a series of X-rays, physio appointments, MRIs, ultrasound, acupressure, it was discovered that I needed a new hip. You're bone-on-bone, the technologist said there was an incredible relief at this diagnosis. If I could, I would have leapt up into a clumsy dance of celebration. Finally I have an answer to my pain.

However, part of my pain management while I was waiting for surgery included the powerful prescription drug, Oxycodone. I had heard of Oxycodone in the news or on the radio, or in the papers, but I really didn't pay attention to what it was about. My meds began slowly, 5 mg twice a day. Up to 30 mg twice a day – 60 at the end. The drugs helped me to mask my pain, but it also left me foggy, tired and numb. Sometimes I was high, sometimes I was depressed. Lots of times, I was disoriented. I wasn't even aware of the effects until much later.

It was after surgery when the trouble truly began. Now it was time to come off the painkillers. For me, this was a two month nightmare. At sunset, I would dread the coming darkness, I would brace myself. My doctor warned me that the pain and side effects are often worse at night. He was so right. One night I got into bed and I asked my wife to remove the art that was on the wall in front of me. It was a painting of a bouquet of flowers and it was dizzying. Faces emerged from the flowers and were scary images of torment. When I finally did fall asleep, my dreams and visions were terrifying.

One night I met what I will call the Angel of Death. The invitation was clear. The hand was outstretched, begging me forward. It beckoned me to step into a deep darkness that was between us. The black abyss was darker than I'd ever seen in my life. I turned and I stepped back and I put up my hand and said NO! Not yet. And I woke up, my tee-shirt was drenched in sweat.

I'm usually not a believer in such crazy dreams or visions, but this was real. It was all too clear – too clear to dismiss. I now understand why some people give up and they decide to step into that abyss, into that darkness and to take their own life. I see why some choose more drugs or will death to come as a relief. In that spiral, I can see why opting out is often a relief. The ache, the pain, the nausea, dry mouth, the body paralysis were things I'd never experienced before in my life.

To calm myself, I would lay in my bed and meditate and I would say quietly to myself "Peace, be still. Peace, be still. Peace, by still." over and over as a mantra to help me, it calmed me. I meticulously weaned myself off Oxycodone and lowered my doses weekly. In the end, I was taking a 5 mg pill and cutting it in four and taking 1.25 mg twice a day and still getting high. Can you imagine, if I was high at 1.25 what it was like to have 60 mg in your body. My days of withdrawal were focussed on the clock – seconds, minutes, hours – until my next relieving dose. One night I got up and paced the house, searching like a thief, I wanted relief from my pain. My body craved it. But it wasn't my scheduled time to take it. Somehow I resisted and I made it.

On one other morning, I made my way back to bed after breakfast and I cried out "I don't want to be sick anymore!" and I collapsed. My wife wrapped her arms around me and simply said "I know you don't, I know you don't, you'll make it, you can do it." The tears brought me healing relief.

Throughout my recovery and through my withdrawal, angels of life sustained me in many different forms. They truly saved me. Angels are messengers and they bring us messages. Sometimes it was simply a text "You can make it, you're a survivor! We need you back." Sometimes it was an emoji, a heart or a thumbs up. These emojis even brought tears of gratitude. My emotions were just below the surface this entire time, and these acts of kindness were a lifeline along the way. I was remembered, I wasn't forgotten, people needed me.

Some angels dropped off soup, signed cards, baked cookies, mailed books, delivered wine, or stopped in to play a game of Scrabble. People from our church signed hand-made cards of support and old university friends phoned to check in to see how I was. During this time, my 91 year old mother flew to be with me. Imagine this if you will. She's energetic and bright and there she is in spandex and I'm hunched over a walker. We played Scrabble and she encouraged my healing. Her quiet confidence lifted me. You know what? The compassion of others helps us to heal. We need each other to be reminded that we aren't alone in the journey.

My journey of Oxycodone is finally over – a roller-coaster year. I have new compassion for people who live with addictions and chronic pain. It's deepened my understanding of how important connection is in life. I notice that I'm much more patient with strangers, I stop and take a breath and turn around and try to engage in conversation. I'm more engaged with store clerks and I'm more attentive to those on crutches with obvious challenge. I now wait to hear people to say "How are you" and really hear the response. Truly listening to one another matters.

If you know anyone who's struggling, maybe you can be their light, their angel. Our kindness, our compassion is a balm that heals when life derails us. My journey of opiates taught me more than I could ever, ever imagine.
So, that's what I wrote and that's my story and it begs the question: What did I learn?
What amazed me when I first shared this with my congregation on February 3rd was how many people when through the door of the church and looked me in the eye with tears drenching their face: my mother, my sister, my neighbour, my child. I was amazed at how many people e-mailed me stories about how their kids were taking Oxycodone to have their wisdom teeth taken out. Or others who found their children selling them at school. This simple drug that is prescribed is being used and abused by many people sitting in our pews in our churches.
My doctor came to my telling of this story on that Sunday and after the service, he said to me, "I will never prescribe this drug again unless someone is palliative."
So what did I learn? I learned lots, but most of all I learned that connection matters. Simple acts of connection matters. I also wonder to myself whether we've got religion all wrong. You know, Jesus didn't ask for a belief statement, or confession, or a creed, or a hymn, or a doctrinal statement. What He asked was very simple asked of kindness. Jesus said to them this, "I was hungry and you fed me. I was naked and you clothed me. I was thirsty and you gave me a drink and I was in prison and you visited me." Jesus invited connection in very simple acts and these simple acts connected them, one to another, in an act of love. The disciples said to him "When did we see you this way?" And Jesus answered, "When you did it to the least of these, you did it unto me." Simple food, water, clothing – connection.
I learned a lot through my opiate ordeal. I learned a lot about myself and others and even my religious experience and I often wonder whether we get it way too complicated. Whether Jesus simply invites us to offer food, water, clothing and connection. When we do so, we might just see the face of Christ in our midst. I don`t know – I wonder – what about you.
Amen
---
Announcements
This week's events and announcements
---
June 30, 2019
By Rev. Aaron Miller
Via Together We Worship
Reading from the book of Galatians, starting at chapter 5 verse 1 and then over to 13-25.
For freedom, Christ has set us free, stand firm therefore and do not submit again to a yoke of slavery.

For you were called to freedom, brothers and sisters; only do not use your freedom as an opportunity for self-indulgence, but through love become slaves to one another. 14 For the whole law is summed up in a single commandment, "You shall love your neighbour as yourself." 15 If, however, you bite and devour one another, take care that you are not consumed by another.

Live by the Spirit, I say, and do not gratify the desires of the flesh. 17 For what the flesh desires is opposed to the Spirit, and what the Spirit desires is opposed to the flesh; for these are opposed to each other, to prevent you from doing what you want. 18 But if you are led by the Spirit, you are not subject to the law. 19 Now the works of the flesh are obvious: fornication, impurity, licentiousness, 20 idolatry, sorcery, enmities, strife, jealousy, anger, quarrels, dissensions, factions, 21 envy, drunkenness, carousing, and things like these. I am warning you, as I warned you before: those who do such things will not inherit the kingdom of God.

By contrast, the fruit of the Spirit is love, joy, peace, patience, kindness, generosity, faithfulness, 23 gentleness, and self-control. There is no law against such things. 24 And those who belong to Christ Jesus have crucified the flesh with its passions and desires. 25 If we live by the Spirit, let us also be guided by the Spirit.
This is God's Word.
For freedom, Christ has set us free. Stand firm, therefore and do not submit again to the yoke of slavery. For freedom, Christ has set us free – I mean, that's a pretty good place to start. No wonder the lectionary tacks that first verse onto the rest of the reading.
We love the idea of freedom, don't we? I wonder what comes to mind for you when you think of freedom. For me, as often as not, I think of a series of commercials from when I was a kid. They must not actually have been very good commercials, because I don't actually remember what they were for. I think it was the lottery, but it could have been some sort of financial planning outfit. But what I do remember was the tag line. "Imagine the freedom." I remember what freedom looks like according to these commercials. It looks like good looking people driving in convertibles on wide open roads with no traffic. It looks like families spending endless days at the cottage with kids playing while mom reads in a hammock and dad stares off into the middle distance. Each ad made the same basic claim even with different scenarios. If you have enough money to do whatever you want – that's freedom. If you can choose where to go, and when and with whom and how you'll get there and what the star rating of the place you're going to stay is – that's freedom. Freedom for many people is the capacity to do whatever we want.
So it's a pretty good hook that Paul's come up with. For freedom, Christ has set us free. Surely we're not the first generations of day-dreamers in history. My guess is that the good people of First Galatia Church also had some ideas about what they would do if they had all the resources and time that they wanted. It wouldn't have had to do with convertibles and cottages, obviously, but maybe they'd go see the mysterious places that local traders talked about with strange animals and exotic plants. Or maybe they'd just sit around and make others do all the work. Who knows, they could do whatever they wanted if they were really free. No worries, no cares, no one to tell them what to do. No dependence on their neighbour. No obligations. Freedom is independence. Freedom means doing whatever we want with nobody imposing on us.
Except that Paul seems to be working with a different dictionary than we're used to. We're hooked with "For freedom, Christ has set us free." and he keeps us leaning in when he says "For you were called for freedom." But then things kind of go sideways. "Only don't use your freedom for self-indulgence but through love, become slaves to one another." Now wait just a minute, Paul. It sounds very much like he's suggesting that freedom isn't an escape from our present lives for something better, but a deep dive into our lives here and now.
And this is a weird thing, that Paul reminds us what he says elsewhere that we don't have to be conformed to the patterns of this world, but we can be transformed by the renewing of our minds. Now at least one way that Christ sets us free is from twisted words and confused ideas. Part of being a Christian is as the theologian Stanley Hauerwas puts it "learning to talk Christian". Getting our words right, learning to translate our world from a world where we're at the centre to the world as it really is, with God at the centre. It's learning to talk and then live in such a way that when God gets the world God wants, we're going to fit right in.
In the company of Jesus, freedom takes on a whole new meaning. Freedom in Christ isn`t the capacity to do whatever we want, whenever we want, with no obligations to the world around us, freedom in Christ is the capacity to do whatever God wants in this world that God so wildly loves.
Freedom isn't an escape from where we are, and from the people around us, freedom is learning to love what is around us the way Jesus does. True freedom isn't the ability to leave everything behind, it's the readiness to get all mixed up in what God is doing here and now. Freedom in Christ is not to be someone or somewhere else, it's to be exactly who we're made to be wherever we find ourselves. The biblical conviction is that we are not made to be autonomous individuals who can do as we please, we are made to be humans in relation, deeply in love with God and with our neighbour.
True freedom isn't the ability to only think about ourselves or even about ourselves and our loved ones. All through the scriptures we have these kind of brutally honest stories about how messed up things get when humans make ourselves the centre of things. It begins right in the Garden of Eden, when the humans are tempted to be as gods for themselves. "You will be like gods." That's the temptation. Which is a gig, it turns out, we're not really equipped for. You know, we just don't have the staying power to be God for ourselves. I mean we try to. We don't become more ourselves, in fact we become less. We don't become more open, we get more anxious. Our horizons don't expand, they contract, they get confined to the rather small space of our will and desire. We don't get more free when we try to be God for ourselves, instead we get ourselves bound up with something less than we're meant for. And as the writer of Hebrews puts it we're called to throw off the things that bind, the heavy weight that weighs us down so that we can run freely and fully in the way and grace of Christ.
Listen to the evidence that we're getting more free: love, joy, peace, patience, kindness, generosity, faithfulness, gentleness, self-control – I mean that sounds pretty all right. They're risky, but they're good. Imagine a world in which these things flourish. Paul's conviction, the conviction of the church, is that when God gets the world God wants, these things are going to be baseline. And in Christ in the presence of the Spirit, we get to start living these things right now. We get to live in the way that the world will be when God gets the world God wants.
These are the signs of our freedom. We're not free to do whatever we want, but to love others in a way that takes the world's breath away. With the kind of self-abandon that mirrors the God that stoops down to wash our feet. The Maker of heaven and earth that will get down in the dust, in the ashes and lift us up to new life. We're free not to indulge in every passing fancy, in every fleeting whim, but to indulge in deep lasting joy. I'm thinking about the first line of one of the church's great catechisms where the questioner asks "What is the chief end of humanity?" and the respondent says "The chief end of humanity is to glorify God and to enjoy God forever."
We get to enjoy God, deep joy. We're free, not for the kind of peace that's just the absence of conflict. Not for an anxious peace held together by armies and missile defense systems. But the kind of peace that has us seeking the very best for our neighbours. The kind of peace that comes from knowing the one who walks with us even through the darkest of valleys and brings us to the other side.
We're not free from others so that we can be more efficient. We're free to be patient – that might be the hardest one. We're free to be patient, to engage those around us in a way that takes their humanity seriously in all of its mess and wonder. We're the children of God who is slow to anger and abounding in patient love. We're free to be kind in a world that could really use some kindness. We're free to be extravagantly generous in a world where we're told to grab all we can for ourselves. We're free to be deeply faithful in a world with distractions and shallowness. We're free to be gentle in the face of realities that are often really harsh. We're free to be self-controlled, not pulled in every direction but strengthened for that long obedience in the same direction that makes life worth living.
A few minutes of TV or on the internet is enough to make anyone see that these are not the standards of the world around us, but they are the things for which we`re made. Paul believes these are the things for which we're made. The church believes that these are the things for which we're made. The fruit of the Spirit will not get us the stuff in commercials. But on the other hand, they won't have us wishing for something else, somewhere else. They don't encourage us to try to escape this world. They don't have us day dreaming our lives away. Instead the fruit of the Spirit gets us all mixed up with the God who doesn't try to get away from this world but who is always coming towards it. The one who knows us and loves us beyond measure and who chooses to be with us and for us. The one who by the power of that same Spirit, the Spirit who raised Christ from the dead, can do abundantly far more in us and through us that we would ever ask or imagine. I mean – imagine that freedom!
For freedom, Christ has set us free.
Thanks be to God.
Amen.
---
Announcements
This week's events and announcements
---
June 16, 2019


By Barry Sale
based on Proverbs 8:1-4, 22-31
Wisdom Calls – Are We Listening
Today is Trinity Sunday. I remember when I was young, hearing long, rambling sermons about God the Father, God the Son, and God the Holy Spirit. The concept of the Trinity was seen to be a very important tenet of the faith. Not so much anymore. Our modern United Church has really downplayed the notion of a 3 in 1 God. It's not politically correct any more to think of God as "the father", and there are any number of lovely descriptions for Jesus rather than the Son of God. The Holy Spirit is also pictured in a number of creative ways. For example, the "Seasons of the Spirit" background for worship leaders for this Sunday states "On this Trinity Sunday, the texts remind us that God dwells in community as Creator, Transformer, and Dancing Spirit." We've come a long way in our understanding of the Trinity!
So, rather than talk about the Trinity, I thought that I would spend some time today reflecting on the passage from Proverbs. Proverbs is one of the "books of wisdom" in the Hebrew Scriptures. It is a collection of writings to help people discern God's wisdom, to teach them how to be right with God, and to show them how to govern themselves according to God's laws. Even though the ancient Jews believed that King Solomon was the author of these writings, Proverbs came from a variety of sources and periods during Jewish history and were likely compiled during the exile of the Israelites in Babylon from 586-539 BC.
In Biblical times, wisdom was personified as a woman, and that's what we hear described in our reading today. Back in Christ's day, and before, wisdom was a big deal. Churches and libraries were dedicated to wisdom. Do you know anyone named Sophie or Sophia? That was wisdom's name – Lady Sophia. All over the ancient world there were statues and frescoes featuring her likeness. She was featured in poems, plays and essays. Wisdom was respected and revered.
In Istanbul, Turkey, overlooking the harbour, is a huge church with a large dome and four big towers. It's the church of the Hagia Sofia (literally Holy Wisdom), and it once was the world's largest Christian cathedral.
The Hagia Sophia was built on the site of an even earlier church, known as the great church. That church was destroyed by rioting and burned to the ground as the Roman Empire went through turmoil in the early 5th century. The Emperor Justinian commissioned the new Church of Wisdom in 537 AD. It became recognized as a structure of great architectural significance and was the "mother church" for World Catholicism.
During the crusades it was sacked by the Saracens, and then pillaged again by the Crusaders in 1453. After the crusades, the Sultan Mehmet II commanded that it be converted into a mosque. Over the next five centuries it remained as a centre of the Muslim faith.
Then, in 1935, it was converted into a joint Christian/Muslim museum and heritage site. Both religions have worked in harmony to preserve the history and the structures that they once fought over. But now that status is in jeopardy. The Turkish president, Erdoyan, has announced plans to convert the building back into a mosque.
A few years ago, I had the opportunity to visit this magnificent structure. It was vast, ornate, and awe inspiring, truly an impressive tribute to the human reverence of wisdom.
But, back to our Proverbs readings. The first four verses celebrate Wisdom as being both a creation of God, and an expression of God that has existed since the beginning of time. Wisdom is portrayed as a woman who guides us and encourages us to succeed.
Wisdom calls to us. The English theologian and founder of the Wesleyan church, John Wesley writes that Wisdom calls us from the high places, where she may best be seen and heard. She calls from the paths and crossroads that we all travel and where people need direction. She calls from the gates that we all travel through, and from the places of judgement. She calls from the doorways and the entryways that we all pass through to invite people into her house.
In our modern life, Wisdom is still calling to us. From a distance, and right beside us. From the hills and the valleys. As we walk or drive down the streets and roads. When we enter and leave our homes and workplaces. Wherever we go, Wisdom is there, calling to us. The question is, Are we listening?
In the second part of the reading, we hear that Wisdom was created first of all, before anything else. She reveals herself to have been present while God created everything. She says that she was beside God like an architect, and that she was His daily source of joy. Wisdom is the foundation on which all creation was built. Wisdom came first – in His wisdom God created all.
Some of the verses that were left out of today's reading, verses 11 to 21, have Lady Wisdom describing herself. She says:
"I am wisdom, and I have insight. I also have knowledge and good sense. If you respect the Lord, you will also hate evil. I hate pride and bragging, evil ways and lies. I have good sense and advice, and I have understanding and power. I help kings to govern and rulers to make fair laws. Princes use me to lead, and so do all important people who judge fairly. I love those who love me, and those who seek me find me. Riches and honour are mine to give. So are wealth and lasting success. What I give is better than the finest gold, better than the purest silver. I do what is right and follow the path of justice. I give wealth to those who love me, filling their houses with treasures. Proverbs 8:12-21 (NCV)
From this passage we can glean the following: Wisdom gives people good heads – they act with prudence, find knowledge, and show discretion. Wisdom gives people good hearts – they make the effort to avoid pride, arrogance, lying and the dark side. Wisdom gives people well governed societies with leaders who act in the best interests of the citizens and who rule with justice. Wisdom gives people true happiness, with both secular and spiritual satisfaction.
So, in today's Proverbs message, we find a description of what Wisdom is, how Wisdom is related to God, where Wisdom can be found, and what Wisdom can provide for us in our daily lives. The message is clear and straightforward. Once again the question is "Are we listening?"
There are four other points to be taken from today's Old Testament reading. Even though it was written some 2,500 years ago, the message is still as relevant today as they were back then. These points are:
Wisdom calls out to each of us from along life's pathway. It comes in different forms from a variety of people, places, and situations in our world. We need to be alert to recognizing wisdom, and willing enough to learn from it.
Wisdom speaks the truth. Sometimes the truth is hard for us to hear or to accept. We tend to build our own cocoons to shield us from words we don't want to hear. We need to be always open to the truth, no matter how difficult it is for us to hear, since the truth is God's way.
Wisdom is a gift from God. When there is a sense of spiritual direction in our lives, no matter how you personally define or relate to a supreme entity, wisdom is usually present. That's because a spiritual life respects, reveres, and recognizes our world and all life in it.

The great British statesman, W.E. Gladstone who often served as Prime Minister between 1868 and 1894, once sat in Christ's Church College and talked at some length about happy changes he had witnessed during his lifetime in the lot of the English people. His outlook was so radiantly optimistic that it aroused a challenge. One of the students said, "Sir, are we to understand that you have no anxieties for the future? Are there no adverse signs?"

The grand old man of England answered slowly, "Yes, there is one thing that frightens me – the fear that God seems to be dying out in the minds of men."

Wisdom produces a full and rewarding life. With wisdom, our lives are immeasurably richer and more satisfying than without it. Wisdom helps us to live lives that allow us to achieve to our full potential.
There's a story about an angel appearing at a gathering of religious leaders, and telling the moderator that in return for his unselfish and exemplary behaviour, God would reward him with his choice of infinite wealth, wisdom, or beauty.
Without hesitating, the moderator chose infinite wisdom. "Done!" said the angel, and disappeared in a cloud of smoke and a bolt of lightning.
Now, all heads turned towards the moderator, who sat there, surrounded by a faint halo of light. One of those present whispered to him "Say something!" The moderator sighed and said "I should have taken the money!"
No. He was right in choosing Wisdom. Wisdom will do things for us that nothing else on earth can do for us. It is always best to walk the virtuous path and to be right with God. It's always right to hear Wisdom's call. Are you listening?
May it be so in your life and in mine.
Amen
---
Announcements
This week's events and announcements
.
.
.
.
.
.
.
.
.
.
.
.
.
.
.
.
.
.
.
.
.
.
.
.
.
.
.